What does 420 mean?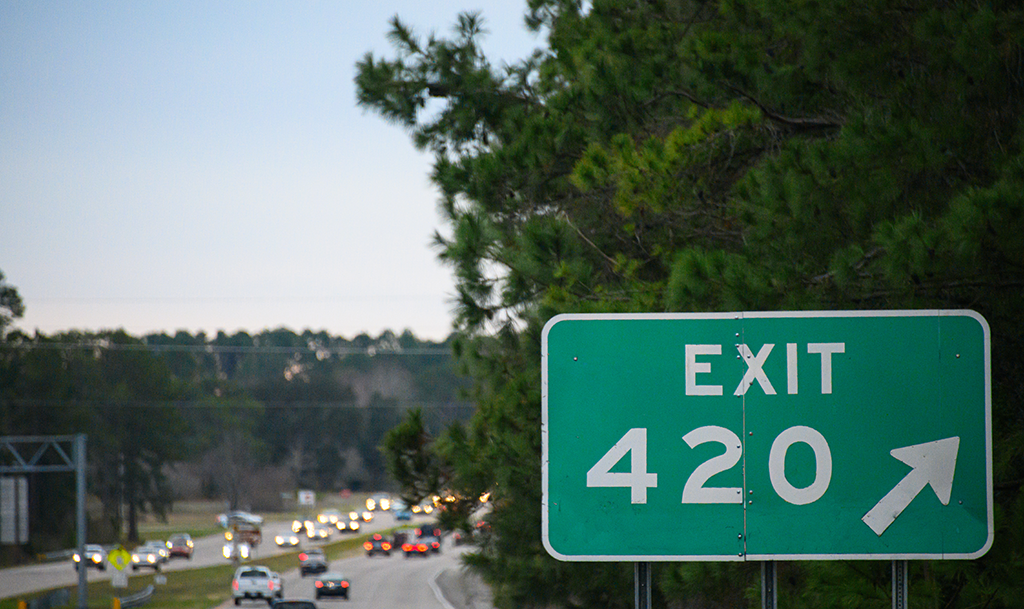 By #StickySaguaro | April 20, 2021 |
The term 420 is used to refer to marijuana or smoking marijuana.  So, of course, April 20th is considered an occasion for smoking and celebrating all things marijuana.
Wanna know some 420 facts?
….. Good!  I was hoping you'd say yes.
420 didn't come from a police code.  Nope! It's not some cop code for catching someone in the act.
There is a Highway in Ontario, Canada, named Highway 420. Rumor has it that cannabis used to grow wild along the side of this highway.  Because of this, in 1972, it was renamed Highway 420.
Mile marker 420 in Idaho has been stolen so many times that the Idaho Department of Transportation stopped replacing the sign.
It is thought that marijuana has exactly 420 active chemicals. That would be neat, but unfortunately, there is only a total of 315 active chemicals found in marijuana.
There are a few celebrity birthdays that fall on 4/20—Andy Serkis, Joey Lawrence, Jessica Lange, George Takei, Luther Vandross, and Carmen Electra.
Grateful Dead and their fans are often credited for populating the term 420.
4/20 doesn't exist in Europe. Well, technically.  Europeans write their dates as day, month, year.  So April 20th is actually written out as "20/4".  ….no fun!
California's senate bill number for the State Medical Marijuana Program Act is called "SB420".
Ok, so those were some fun facts!  So, where did the term 420 actually originate from?
Well, you're in luck! I've got that information too.
In 1971, five high school students who called themselves the "Waldos" heard that there was an abandoned cannabis crop.  The group would meet up at 4:20 every day after sports practice to hunt for the abandoned crop.  They never did find it, but they used the code 420 for their activities.  Basically, "420" became a shortened way for them to say "let's go smoke" or "do you have any" without parents or teachers knowing what they were talking about.  The term "420" ended up spreading like wildfire when "High Times" caught wind of it.
There you have it.  Some fun facts and the reasons behind 420!
Whether you're a history geek or not, Sticky Saguaro observes 4/20 in an epic fashion. View our deals or order online!